When it comes to innovation management, solutions can come from the most unexpected sources.
When a major airplane manufacturer struggled with completing a routine parts inspection that took much longer than its airline customers could afford, it was an administrative assistant with an idea from a Tom Cruise movie who had the answer.
The parts inspection at issue typically took eight hours and was conducted overnight when the planes were grounded. However, this was a problem for the airline customer because their planes either landed late in the evening or were scheduled for flights early in the morning. The part in question was so small it took seven hours to thread a camera into it to complete a one-hour inspection.
The administrative assistant who had recently seen the movie, Minority Report, posted an idea wondering, "Why can't we send a robotic spider into the part, like the ones in the movie?"
Intrigued by the idea, the company's chief technology officer put a miniature camera on a remote control set of robotic legs and walked it into the part. He then turned the secretary's idea into a standard company practice. Now, the inspections take 85 percent less time than before, thanks to the creative mind of an administrative assistant.
This is an example of how smart innovation management can uncover solutions to almost any problem or disruption.
Disruptions can occur from changes in the market, emerging technology, new regulations or any number of issues outside of our control. It's a top "hot-button" issue for C-Suite leaders, and it's inescapable.
But the way of addressing and overcoming these issues often lies with employees, if we can sufficiently engage them. And that's a big problem for many organizations.
Employee engagement—the fuel needed to power solutions to these issues—has been stagnant and, in many cases, slowly declining.
A recent Deloitte report notes that organizations spend more than $100 billion annually to improve employee engagement. Despite that, 85 percent of employees globally remain disengaged, costing about $7 trillion in lost productivity, according to Gallup's State of the Global Workplace Report.
However, many savvy companies are finding new ways to harness employee engagement for innovation through a continuous process of discovery, invention, and reinvention. This requires a portfolio or pipeline of ideas and a culture of innovation. For these companies, a culture of innovation is at the top of their innovation strategy. They'll tell you that when innovation becomes part of your company's culture, it generates not only sustained ideation but employees who are engaged and invested in your company's success. Watch the video of featuring Market leading Innovation Management Software.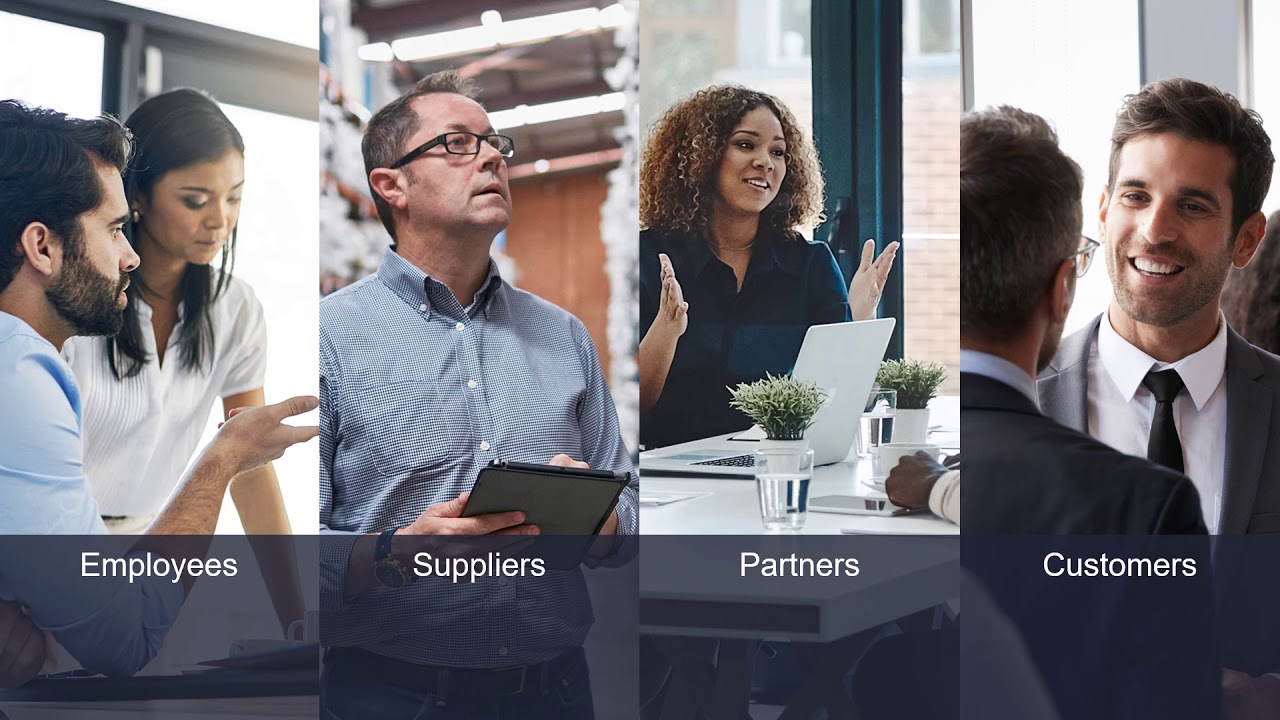 It's all about harnessing the creative power of engaged employees through crowdsourcing to inspire, collect, and drive innovation combined with analytics-driven insights that speed the innovation lifecycle.
By inviting people who know your business best to collaborate, you can systematically surface new ideas and opportunities to move your organization forward. Innovation management helps companies:
Accelerate product and services innovation;
Reduce costs through process efficiencies;
Increase employee engagement, and customer and partner insights; and
Enable transformative change through a culture of innovation.
Employee ideation helps produce measurable financial results and creates a level of voice and engagement that has been missing in some organizations for years.
Pfizer, for example, transformed its innovation program into a corporate strategy that helps it develop new products and increase employee engagement. Now, 80 percent of the company's 90,000 employees participate in more than 200 innovation projects. The company runs nine award programs, which have built a knowledge base of more than 1,000 innovation stories and enabled sharing practices across the company.
A company, the size of Pfizer, demonstrates the importance of scaling a culture of innovation across a large enterprise environment. Crowdsourcing programs work best with larger groups, expanding the potential for more ideas and driving a spirit of innovation and culture of change to as many parts of the business as possible.
Planview believes any business challenge can be solved if you leverage the collective creativity of your employees, partners, customers, and the public. And with Planview IdeaPlace by Planview, a market leading innovation management tool, even the smallest ideas from an engaged employee have the potential to resolve a company's biggest problems.
To learn more about Planview Planview IdeaPlace and how other companies are addressing their problems with a culture of innovation, check out the Planview Planview IdeaPlace YouTube channel.