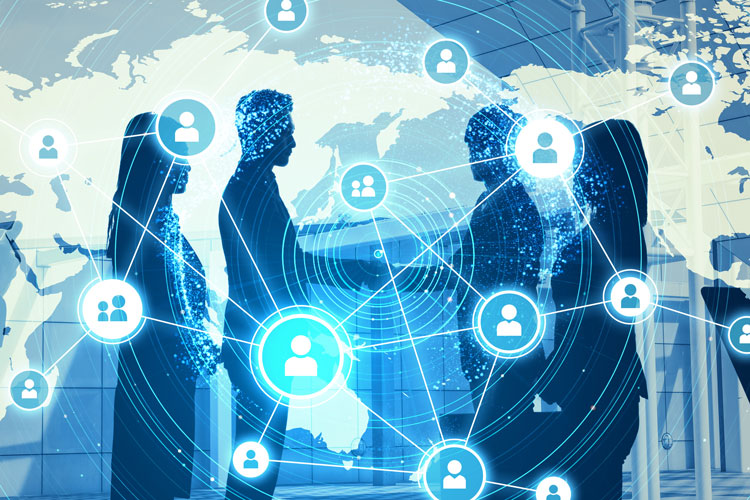 Connecting strategy to delivery has been the cornerstone of Planview in some form or another for decades. In the simplest of terms, not just getting work done, but, more importantly, getting the right work done has been at the center of what our customers strive to accomplish every day. This is especially important with today's environment – the changing world of work.
For many years Project Portfolio Management (PPM) has been the solution for this challenge, and it continues to be a critical discipline in almost every organization. Traditional PPM has two components that fulfill the strategy to delivery promise – portfolio management for the strategy aspect and projects for the delivery side. I have recently returned from a wide range of events with our customers, as well as the popular Gartner PPM Summits, and while PPM is thriving, it is also clear there is change in the air – hence the title of this post.
So, what is changing in strategy to delivery?
Let's start with the strategy part of the equation. Portfolio management is the key concept here, not project portfolio management. Projects have traditionally been the primary delivery elements of the portfolio, but that is changing. Portfolios now include a wide range of work types – including Agile, Lean, unstructured collaborative work, in addition to projects. That is just the nature of how we work today. We have many tools and methods to bring teams together and get work done, and organizations are embracing them all – and, portfolio management is evolving to support these heterogeneous portfolios.
The context of strategy is also changing. I have written before about my disdain for the word "align" and its inherently passive associations. Getting aligned is not what today's high-performance organizations are about (despite some recent product rebranding in the marketplace); they are about being on strategy and delivering value fast. Strategic outcomes are becoming more tangible. Instead of just strategic imperatives and initiatives, organizations are now measuring portfolios against the products they deliver and the value streams they enable. A very good thing.
These evolutions, dare I say changes, are bringing new ways of managing to organizations. Running Lean is a common refrain I hear from our customers all over the world. Becoming a Lean Enterprise and leveraging Lean Startup principles are examples of this shifting mindset. At Planview, we believe that Lean Portfolio Management is rapidly emerging as the future of portfolio management and a key discipline to enable the next chapter of strategy to delivery. Lean Portfolio Management incorporates the value streams, products, iterative planning cycles, and incremental funding models that are a part of every conversation I have with our customers regarding maturing towards Agile at scale.
So, "Lean into the Changing World of Work" is shorthand for this next chapter, where Lean Portfolio Management and multiple ways of working come together – and, ultimately, it is still about connecting strategy to delivery.
One final thought, why the phrase "Lean into…?" Well, beyond the obvious reference to Lean Portfolio Management, leaning in is about driving change, maybe even when that change is a tad uncomfortable. Transformation in any organization is hard work; teams and leaders need to have the inspiration and capabilities to make it happen. There is an urgency about this change. We have to be proactive, and we all need to Lean into this next chapter to make it happen.
At Planview, we are committed to this future. We also recognize that every organization is in some stage of transformation that pragmatically requires a hybrid approach to portfolio management and delivery. We are working with our customers to navigate this change, and ideally let them manage that change on their terms, not someone else's. That is what drives us, innovating to show a path to the future, recognizing the realities of change, and enabling our customers to Lean into the Changing World of Work.
To learn more about Lean Portfolio Management for the Enterprise, get the whitepaper.