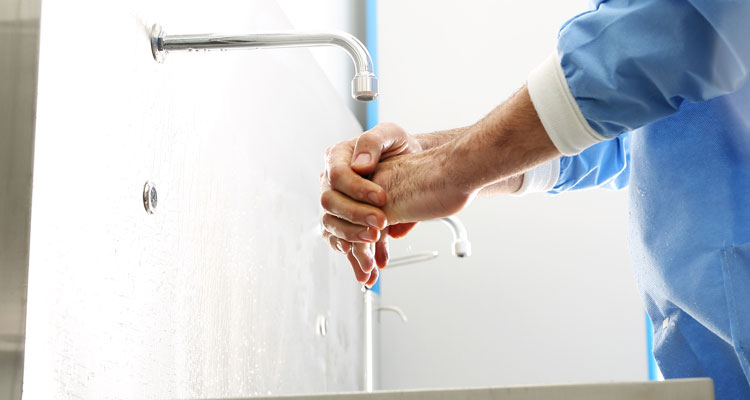 To survive in today's marketplace, many familiar brands – think CBS with its expanded digital distribution – have created new revenue streams as a complement to their existing products. GOJO is a stalwart organization that continues to reinvent itself to stay competitive. Here's how GOJO Planview® Enterprise to plan and execute its enterprise product portfolio, resulting in the ability to improve process efficiency, allocate resources more effectively, and pick the right mix of products to drive new revenue.
"With Planview Enterprise, we get the information we need to prioritize our projects, so we can complete them efficiently and launch them in the market." – April Bertram, Senior Director of Business Development
Founded in 1946, GOJO is the creator of several innovative skin health and hygiene products. The company's inventions include the world's first waterless hand cleaner for manufacturing, the first portion-controlled dispenser, and PURELL® instant hand sanitizer.
The Challenge: Reinvent the Innovation Process to Drive Revenue Growth
GOJO has a consistent track record of not only being first to market with products that solve real customer problems, but also creating new markets. Yet as the IoT market emerged – and with it, some of the most complex devices ever created – many of the company's existing innovation processes required too much manual effort to be effective.
"We used to spend hours preparing for portfolio meetings, trying to get an accurate picture of our pipeline and determining the right mix of products to put on the roadmap. Even then, we still weren't crystal clear on things like resource capacity or our ability to deliver on time," says April Bertram, Senior Director of Business Development at GOJO. "We needed a way to ensure we were connecting our innovations to our company strategy, selecting the right projects, and allocating enough resources," Bertram says.
The Solution: Organizing Their Strategic Product Portfolio for Optimal Delivery
While Bertram was leading the reinvention of GOJO's innovation process, she and her team selected Planview Enterprise to plan and execute projects. They can rate projects, allocate resources, and visualize their portfolio under strategic pillars in one software solution, without the manual effort that their process previously required.  "With Planview Enterprise, we get the information we need to prioritize our projects, so we can complete them efficiently and launch them in the market," says Bertram.
One of the products that GOJO has launched with Planview Enterprise is the PURELL SMARTLINKTM Activity Monitoring System, an IoT platform that leverages dispenser and traffic data to monitor the hand hygiene habits of medical staff. The data serves as a catalyst for improving hand hygiene compliance – the leading cause of hospital-acquired infections (HAIs) – and supports medical staff in reducing HAIs to save lives. One hospital used the data in conjunction with GOJO's hand hygiene training programs to improve compliance rates by 76 percent.
Results: Creating New Products that Drive New Revenue Streams
Since implementing Planview Enterprise, GOJO has:
Gained a single source of truth and increased portfolio visibility
Improved process efficiency through automating the gated process
Improved prioritization and resource allocation
Ensured all projects aligned to strategic objectives
Effectively picked the winning products that resulted in new revenue streams
Bertram concludes, "To respond to our customers' desire to improve their own products and services, we needed to create digital innovations that would complement our foundational physical products. We were able to pivot easier and much faster with the insight we gained from Planview Enterprise."
To learn more about how your organization can solve critical issues – like the product portfolio issues faced by GOJO in this case study – visit Planview.com for powerful work and resource management solutions that can help you achieve unrealized results.