The basic project planning steps that every project manager needs to know can be broken down as parts of the first two phases of project management: Initiation and Planning. While those phases give a broad outline of what should be happening at different stages of a project's lifecycle, they don't provide much of a clear picture of how to go about your project planning.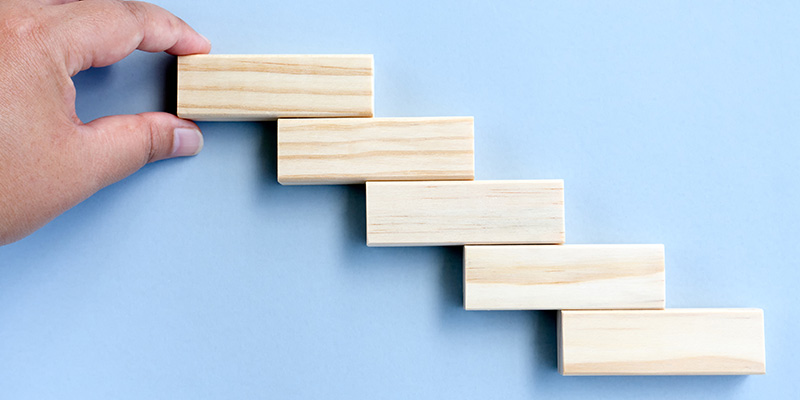 If you're looking for something that gives you an easier to follow roadmap, the following project planning steps should provide one:
Project planning steps
Create and Analyze Business Case

Identify and Meet Stakeholders for Approval

Determine Project Deliverables

Assignment of Tasks

Carry Out Risk Assessment
Project planning doesn't have to be difficult or cause any nervous stress since the beginning of every project is basically the same. You can follow the same set project planning steps and hone them through experience of every project you are involved with.
Breaking down the steps
How to Create and Analyze Business Case?
The business case is the reason why your organization needs to carry out the project. It should outline the problem, such as a lack of repeat customers or a day longer supply line than competitors and describe how this will be solved and how much monetary benefit should accrue to the organization once the project is completed.
How to Identify and Meet Relevant Stakeholders for Approval?
Identifying project stakeholders means listing anyone who will be affected by your project, so includes the public and government regulatory agencies. For the project planning phase however, it should only be necessary to meet those who will directly decide whether the project will happen or not.
Define Project Scope?
The scope of your project is an outline of what it is and isn't setting out to achieve. It is necessary to delineate the boundaries of your project to prevent "scope creep", i.e. your resources going towards something that's not in your project's goals.
Set Goals and Objectives
The goals and objectives for your project will build on the initial objectives outlined in the business plan. At this step you will give finer detail to the initial broad ideas and set them in a project charter as reference points for your project as it proceeds.
Increase your business agility with Planview AdaptiveWork's project management software
It is a two-way street however, as, with growing skills shortages and the likely exodus of hundreds of thousands of EU citizens employed by UK business and public service, the country is likely to face huge labor shortages in the near future which threaten to derail its current high economic performance.
Determine Deliverables
Deliverables are the concrete results that your project produces. One of the most important project planning steps is to decide on what these deliverables will be and who is responsible for both producing and receiving them.
Create Project Schedule and Milestones
Your project schedule is a very important document that outlines when different tasks of a project are due to begin and end, along with major measurement milestones. It will be referred to when measuring project progress. It will be available to all stakeholders and should be adhered to as closely as possible.
Assignment of Tasks
Within your team everyone should know what their role is and who is responsible for different elements of the project. Assigning tasks clearly should remove any uncertainty about roles and responsibilities on your team.
Carry Out Risk Assessment
Having a functional risk management plan means performing a strong assessment at the planning stage of the project. All potential risks should be identified along with their possible effect on the project and likelihood of occurring.